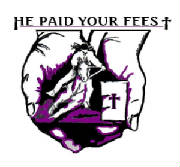 HPYF is the Vision of Angelsong Ministries, Inc. It is a barrel race and ministry retreat with the purpose of raising up leaders, encouraging, strengthening, and renewing God's people. The two day retreat is totally free of charge, and the 5D Barrel Race offers your first entry fee free with Sunday Cowboy Church attendance, with only a $20 one time office charge. In 2005 at the Lazy E Arena in Guthrie, 2007 at the Claremore Expo Center, & 2008 at the Heart of Oklahoma Expo in Shawnee, OK, we added $7,500 to the pot and gave 5 Saddles, 5 Buckles, & awesome awards thru 5th place in each D. BUT! The greatest part of this event was the 675+ people blessed by the Sunday Cowboy Church Services with Lynn McKenzie, the 28 people that have now given their lives to the Lord, and the countless re-dedications and changed lives due to the Lord working through the guest ministries such as Pastor Bill Overton of The National Christian Barrel Racers Association; Lynn McKenzie of the Road to Glory and 2X World Champion Barrel Racer; The Glory Riders; T Ray Ministries, Cowboy Junction and their Young Riders, and Angelsong Ministries, Inc.'s Bruce and Shala Smalley and our youth - Brandi Wilson, Micah Morgan, Garrett Yerigan, and Rebecca Foster.

We need committed prayer partners that will join with us in faith seeking God's will for these events - in every area. Please join with us in praying for the events, ministry teams, and the people God wants to be there.
Will you join with us prayerfully and/or financially to bring the Vision to pass bigger and better than the first two? Can you help us obtain sponsors? The Work is too large for just a few to carry...